Ubiquitous Quality In Use
Ubiquitous Computing to collect the information that surrounds the user and improve its interaction with the environment
The Innova Project arises to make interaction with the user easier. A Software environment of this type ensures quality in the use of ubiquitous computing systems.
Financed by the General Directorate of Innovation, Technological Development and Industrial Entrepreneurship of the Ministry of Innovation, Industry, Tourism and Commerce of the Government of Cantabria and by the European Regional Development Fund (ERDF) through the ERDF 2014-2020 Operational Program of Cantabria with a co-financing rate of 50%.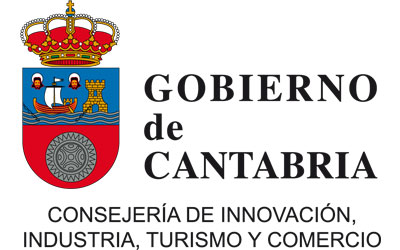 Objective of the project
Its main objective is to collect interaction data, since they are key to adapting to the user's context.
Store information on the geospatial context (the user's regions of interest) and time (the duration and regularity of the interactions). In this way you can build models with behavior patterns that allow you to identify certain profiles. You can segment a community of users and anticipate their hypothetical actions.
Characteristic
One of its main characteristics is the use at any time of devices or applications that exchange information with the environment. This has changed the traditional way of interacting with systems. Traditionally, the user had to explicitly execute the actions that would allow him to fulfill his objectives at all times.
Currently, however, the proposals based on this paradigm are committed to interaction environments. These environments are made up of sensors that make it possible to identify the context and the purposes that the user demonstrates.
technological background
The software is made up of context-aware systems that help solve user needs. It achieves this through predictive actions, geolocation and personalized recommendations. In addition, the importance of software quality is becoming more and more decisive.
This project proposes the construction of a software environment that can be adapted and integrated into context sensitive systems. This would allow its quality in use to be automatically evaluated. The software environment will apply artificial intelligence techniques to automatically generate specifications that model the system-user interaction context. This allows the automation of the process of evaluation and optimization of the quality in use, minimizing the costs in personnel.
Projects of this type are in full swing of research and interest. The implementation of these systems suggests that companies in the technology sector must begin to adapt our services. The risk of not doing so is becoming obsolete. It is a priority to generate solutions that automate the systems that interact with the user.
AXPE's proposed solution is a project that would generate an independent software environment decoupled from any embedded system. This allows its exploitation to automate evaluation processes regardless of the technologies used in its construction.
Proyecto cofinanciado por el Ministerio de Energía, Turismo y Agenda Digital (MINETAD) y por el Fondo Europeo de Desarrollo Regional (FEDER), en el marco de la convocatoria 2016 de la Acción Estratégica de Economía y Sociedad Digital, número de referencia del proyecto TSI-100102-2016-12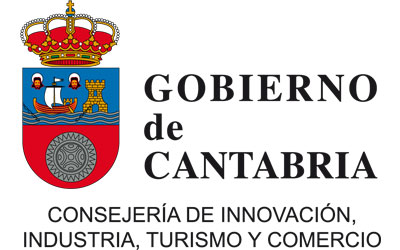 Trasfondo tecnológico
La gestión de la red es una de las tareas más costosas para las empresas operadoras de telecomunicaciones. En consecuencia, hay una tendencia de delegar la gestión de la red en la propia red. Esto se conoce como Autonomic Networking. Pero, hoy en día, el diagnóstico de fallos sigue siendo una tarea no-autónoma. Tradicionalmente, este proceso se ha llevado a cabo por expertos humanos apoyados por sistemas de monitorización para la detección de alarmas o síntomas. Pero, incluso con esos sistemas, la tarea de diagnóstico es fundamentalmente un proceso manual.
El aumento constante en el tamaño y la complejidad de la red hace que el diagnóstico de fallos sea una tarea fundamental para el negocio que debe ser gestionada de manera rápida y fiable. Para llevarla a cabo, se requieren ingenieros altamente cualificados, pero incluso estas personas no siempre son capaces de hacer frente a la creciente heterogeneidad y complejidad de las redes, ya que el diagnóstico es un proceso difícil, requiere mucho tiempo y, por lo tanto, es una tarea costosa. En consecuencia, los operadores tienen el objetivo de automatizar totalmente el diagnóstico de fallos para reducir el coste de operación y mejorar la experiencia de los clientes a través de la operación automatizada de los procesos de diagnóstico estandarizados.
Objetivos del proyecto
Con el fin de solventar las limitaciones mencionadas anteriormente y avanzar en el desarrollo de técnicas de diagnóstico automático para redes SDN, este proyecto tiene como objetivo generar diferentes técnicas de monitorización y diagnóstico basadas en técnicas de inteligencia artificial que permitan al sistema aprender o adaptarse a los cambios y a la evolución de la red. Para ello se plantean estudiar y evaluar diferentes técnicas de computación evolutiva o técnicas de aprendizaje automático. Por un lado, las técnicas de computación evolutiva son técnicas muy atractivas y utilizadas en la literatura para resolver diferentes problemas de optimización, lo cual resulta interesante para evaluar y/o monitorizar el estado de la red y así poder detectar diferentes anomalías en tiempo real. Por otro lado, las técnicas de aprendizaje automático ofrecen la capacidad al sistema de aprender del entorno con datos recolectados con anterioridad, lo cual permite adaptar el comportamiento del sistema si el entorno se ve modificado por factores externos.
El desarrollo de este proyecto va a permitir a AXPE Consulting potenciar su posicionamiento como proveedor de referencia en el Sector de la Telecomunicaciones, al mismo tiempo que nos ayuda a consolidar nuestra área de I+D+i, como palanca de desarrollo corporativo y elemento diferenciador frente a nuestra competencia.